Stainless L-Key Specs
Stainless L-Keys sizes : 5/64 - 1"

Part No: STL-564, STL-332, STL-764, STL-3

Have a machined hex on each end as shown.

Part No.

Hex Size

Dec. Size +-.001

Aprox. Over All Length

Material Type

STL-564

5/64

.078

2-5/16

416ss

STL-332

3/32

.093

2-3/4

416ss

STL-764

7/64

.109

2-3/4

416ss

*STL-2

1/8

.125

2-5/16

416ss

STL-3

9/64

.140

2-3/4

416ss

*STL-4

5/32 (303 SS Mat'l)

.1562

2-1/2

303

*STL-5

3/16

.1875

4

416ss

*STL-6

7/32 (303 SS Mat'l)

.218

4-1/2

303

*STL-7

1/4

.250

4-3/4

416ss

*STL-8

5/16

.3125

5

416ss

*STL-9

3/8

.375

6

416ss

STL-7/16

7/16

.4375

7-1/2

416ss

STL-10

1/2

.500

8-1/2

416ss

STL-11

9/16

.5625

9

416ss

STL-12

5/8

.625

10

416ss

STL-13

3/4

.750

11-1/2

416ss

STL-14

7/8

.875

13

416ss

STL-15

1"

1.0

14-1/2

416ss

*STL-SET

7Pc SET

1/8, 5/32, 3/16, 7/32, 1/4, 5/16, 3/8

416ss

STL-SET-11

11Pc SET

5/64, 3/32, 7/64, 1/8, 9/64, 5/32, 3/16, 7/32, 1/4, 5/16, 3/8

416ss
* Note : These sizes are available in a 7pc set.
- All (inch SAE) keys are made 416 SS Per ASTM A581 .
- All Metric SS L-Keys are made from 17-4 SS ASTM B 912.
- Finished keys are Electro-Polished , and Passivated Mil-Specs
ASTM A967, AMS 2700 and QQ-P-35, corrosion resistant from
atmosphere, fresh water, food acids and neutral and basic salts.
- Price/Dimensions may change at anytime.Please call to confirm.
Note: They are magnetic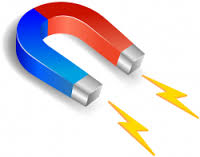 (a magnet will attract), except for STL-4, and STL-6 which are made from 303 SS)
Note: Sizes 5/32" and 7/32" are made of Non Heat Treated 303 Stainless. RoHS Compliant Products.