About Us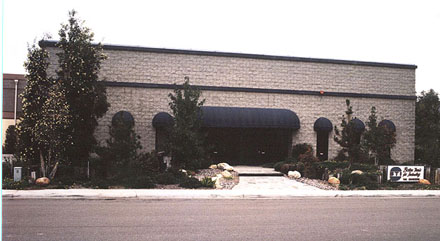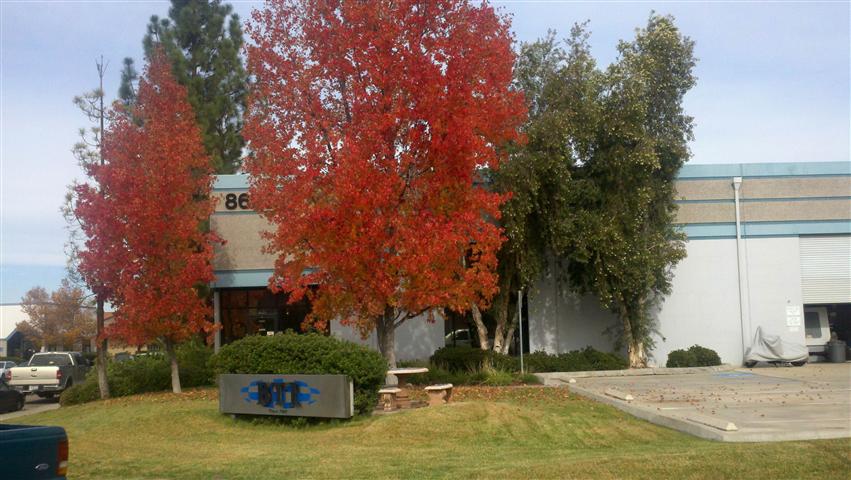 9525 Pathway St 8626 Argent St.
Job Shop Contract Machining Division Info
We are a ISO9001:2008 Qualified Supplier.

BTI Inc has been in the Aerospace, Machining & Metal working trade since 1967. Employing 32 highly qualified people. Enjoying sales of more than 6 mil/year .
We also specialize in photo accessories, industrial hand tools, stainless tools. The production of structural metal working and CNC parts machining use the latest technology CNC twin turret lathes with live tooling attachments. Our CNC milling machines can machine 2D and 3D and 4

th

& 5

TH

axis parts with the highest accuracy. We have a fully equipped manufacturing facility that can handle just about any size job from small parts to large structural projects. We have a trained engineering staff to translate your sketch, drawing or plan into a quality machined part.
We are competent in most all grades of materials such as steel, stainless metals, aluminu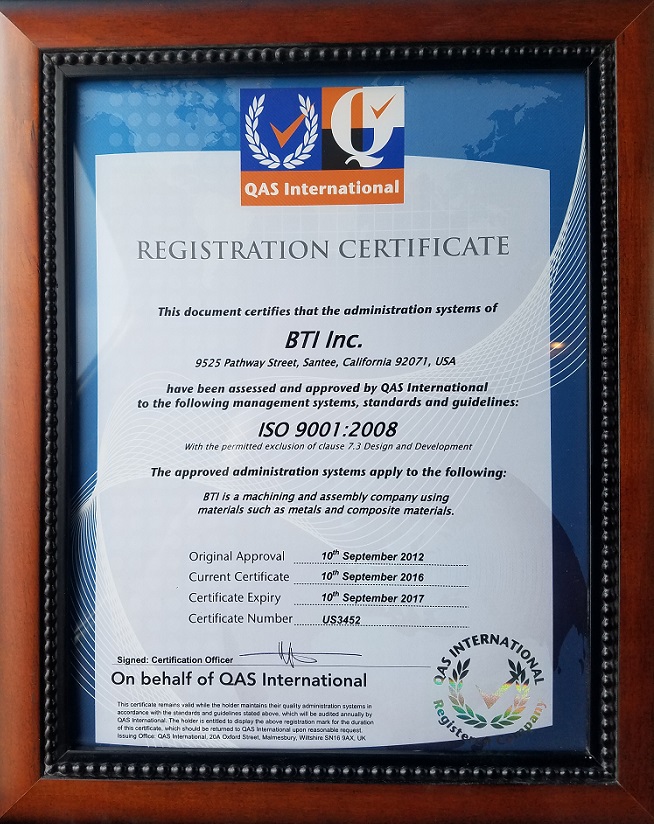 You may fax, call or e-mail me with your specific requirements in detail. This will allow me to generate the fastest and most accurate quote for you.m and exotic metals including titanium.
We use the latest NC programming software from SURFCAM CAD/CAM and SolidWorks 3D .
Your trust is our most important asset. With all projects assigned to BTI Inc, your product's confidentiality is our priority. We also provide overnight and priority shipping, so your projects will arrive to you as quickly as possible.
We proudly use the latest software technology, including:
Sincerely,
We look forward to talking to you about your next project